PHILOSOPHY AND REASON TO BE
Audioguiame is a global platform, consisting of website and application, which is born t
o serve all those museums, monuments and hotels (generally any company related to tourism or culture) who want to create and manage their own audioguides, and offer them to their visitors or clients so that they can listen to it on their mobile devices through our application. We also want to be present in the hotels, with an audioguide of city, creating a network of centers and companies connected with the tourist that have as common denominator to offer their audioguías with us: the tourist can download in the hotel the audioguía of city with our application and you will see, thanks to our map geolocalizer, the other centers of the city that have their audioguías with Audioguiame.
At Audioguiame, we are aware of the importance and added value of a tourism-oriented center to offer a guided tour of its visitors, and that many of them can not afford the economic cost of traditional physical audioguides. We also know that many centers that have these traditional audioguides would be very interested in being able to offer them also in another support more in keeping with the current times and the new devices that the great majority of the visitors arrive with themselves. That's why our product is designed to satisfy both needs at the same time: on the one hand, for those centers without audio guide but with a reduced budget, Audioguiame offers a comfortable and quality product, with very tight prices (see prices) so that they can join the world of guided tours; On the other hand, for those centers that already have physical audioguides, Audioguiame does not represent a substitute product, on the contrary, it is a complement or added value, with a very low economic cost, to be able to also offer audio guides in a more current format. In both cases the end user, visitor, tourist or client, download the audioguide on your mobile device through our application Audioguiame app.
In summary, the Audioguide project is the perfect tool to create and manage the audioguides of your center and add value to it, being able to offer them through our application for mobile devices. It is also designed so that you and your visitors can do everything in a comfortable, easy and intuitive way and allow you to integrate into a network of centers, hotels and institutions related to tourism and in direct contact with tourists visiting your city
WHAT IT OFFERS AUDIOGUIAME
Create, record and manage your own audioguide for mobile devices and thus improve the quality of your services and the experience of your visitors: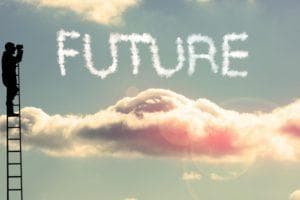 Content controlled by you
Website to manage all your audio guides
Recording the audios directly from the web
Audioguide version in several languages
IOS and Android application for your visitors with geolocation on your institution map
Not having to rely on appliances, rents, chargers and faults
Very affordable prices: from 29.90 euros per month for 250 downloads
Integrate into a network of centers, institutions, hotels and businesses connected with the tourist.
FLEXIBILITY AND TRANSPARENCY
Audioguiame is designed to be easily managed and adapted to all your needs and the profile of your visitors:
You can have as many audioguides as you need
Modify as many times as necessary
Configure the audioguide to your liking: Edit the download banners, geolocate it and decide if you want to appear in the Close Guide section of our application and if it can be downloaded remotely.
With a single user you can manage several institutions
You can create new audioguides from existing ones
We will only charge you for audio guides you have published (active)
You can choose between three types of collection: Free for your visitors, free with sponsorship or charge a small amount for it
Pay exactly for the number of downloads you have each month and depending on the duration of the audioguide
YOU CAN TRY IT WITHOUT ANY COMMITMENT
Register on our website
Write test text
Record audio using our built-in software
Scan the QR code that will be generated on the screen
Download our application along with the audio you just recorded
You will be able to see and hear it exactly as your customers would
HOW TO PUBLISH A AUDIOGUIDE
After trying it we are convinced that you will agree with us that Audioguiame is the tool that you need to create a audioguide 2.0 of your center, compatible also with other audioguide formats in physical
Write the texts that will form the tracks of your audioguide.
Record the tracks from our website using our integrated software, in several languages ​​if you wish, or upload them directly if you already had the audios created. The audioguide will be registered in our server.
With the QR code generated on the screen you can listen to it and test it as your visitors will.
Post it: It is at this moment when we will ask for a method of payment, the mode of collection and in which the audioguía will be active and ready for use.
Print the QR code in the format that most interests you. If the mode is charging we will send you as many individualized QR codes as you need.
Place it in a visible place, or give one to each visitor, so that they can scan it with our application, download it and listen to it (Note: If you have not downloaded the application, scanning the QR code will automatically take you to the corresponding market so that download first)
There is the possibility of visitors downloading the audioguide remotely, if their center does not have an open wifi, taking advantage, for example, of the hotel's Wi-Fi, but only in cases where their mode of charging implies gratuity for them. Even so, do not worry if they have to download it with the mobile data of your device, audio guides are compressed in such a way in our servers that the size and the consumption of the download for them is minimal.
If you want this information in pdf format, download our brochure.