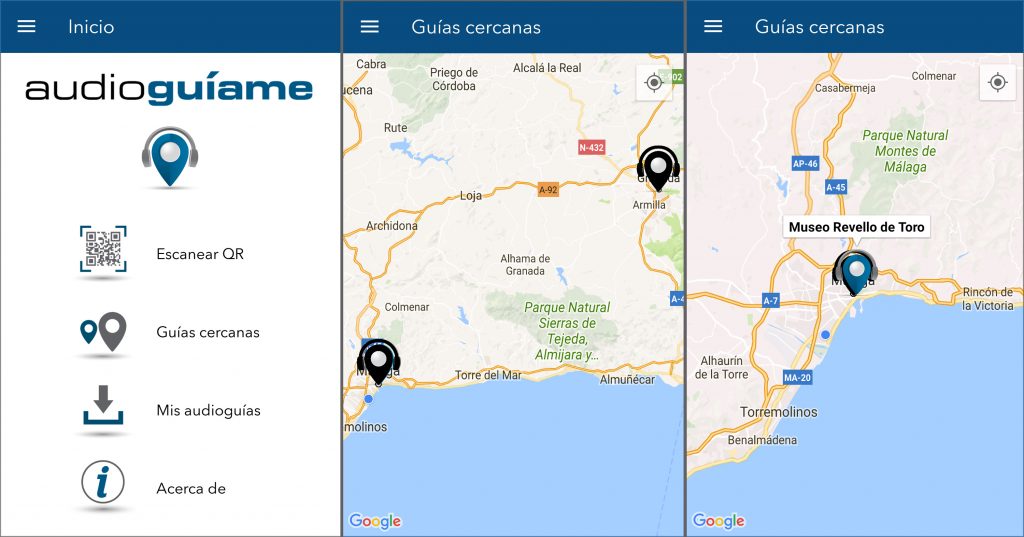 Web creation and management completely free where you can try to create and record your audioguide, in several languages if you wish, and control the whole process.
Possibility of inserting a photograph by each of the tracks.
Button + info to be able to expand the information of each of the tracks, redirecting its visitors to a web page (Wikipedia, Youtube, web of the center, etc.).
Geolocation of tracks and points of interest in a full-screen map and playback of tracks from the map (for outdoor audioguides).
Possibility of inserting a promotional video when downloading your audioguide
Integration with online ticket sales systems: If you have an online ticket sales system, our platform can communicate with you, so that when someone buys an entry, the QR code of the audioguide will be integrated into the ticket system. download it from the moment you made the purchase.